Who can't recall the scene in the first Shrek movie when Lord Farquaad mocks the Gingerbread man?
"Run run run as fast as you can, you can't catch me, I'm the ginger bread man!"
Probably this is what the Google guys had in mind when they decided to name Gingerbread their new version of  Android OS to be launched pretty soon: Running and speeding, like Apple does.
After cupcakes, éclair, donuts and frozen yogurts, they really want to add some speed to the market, and catch up with the IOS4.2 as well, scheduled as well soon by the guys from Apple.
The issue here is not that much how fast Gingerbreads can run, but how speedy the handset vendors implement it in their devices. Dell's Streak, for example is still to get latest updates on Froyo, and many others are still in earlier versions of Android.
Again, one of the apparent disadvantages of Android: Too many versions, too much fragmentation, and handset vendors who will have to squeeze their brains like crazy to avoid squeezing their margins too much when differentiating themselves…
 One of the big opponents and rivals to Android, as we have said before, seems to be the Blackberries and the MeeGos who like Farquaad, seem for the moment much more powerful, bigger and stronger than little Gingerbread Androids, though the latter is biting market share away from them like crazy.
Just having a look to a typical Blackberry or Nokia device, we are not surprised to note how obsessed these two Farquaads can be with buttons, too many of them they have. Maybe they don't want anybody else with any button at all…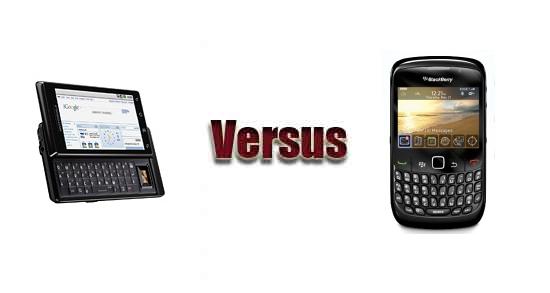 Technorati Tags:
apple
,
steve jobs
,
ios 4.2
,
dell
,
streak
,
froyo
,
cupcake
,
eclair
,
donut
,
gingerbread
,
google
,
eric schmidt
,
android
,
blackberry
,
meego
,
symbian
,
nokia
,
rimm
,
hp
,
webOS