Cio-Cio San was her name. The teenage geisha who broke with her culture, family and traditions to engage and marry Lieutenant Pinkerton, an American naval officer assigned to Japan in the late 19th Century. Called back to duty in the US, he disappeared for a while, leaving poor Cio-Cio longing for his return.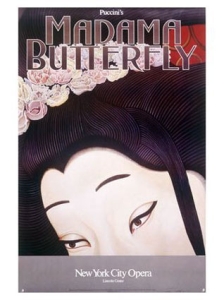 At least this is the story that the arch-famous opera by Puccini depicts.
We believe the Pontifex Maximus at the oracle, aka Big Mouth Larry has been as much as Cio-Cio San craving for Apotheker. At least this is the story we conclude after the arch-famous tune by him in the press.
But Lt. Apotheker was, effectively, called to duty in the US when hired as new CEO for HP, and poor Larry San could only wait and hope.
Like in Puccini's tragedy, finally Lt. Apoteheker has shown up in Japan… and like in Puccini's opera, still this won't avoid a tragic ending, we think.
Incidentally, we would like to mention the irony behind having Lt. Apotheker popping up precisely in the country of the rising SUN… Small, but still some consolation for Larry-San though.